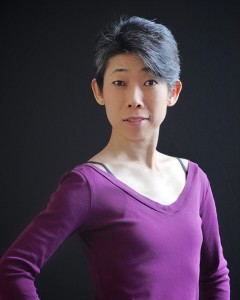 Atsuko Nakamoto ("Miss Atsuko") is the BalletSchool's director. Originally from Osaka, Japan, Miss Atsuko has studied various forms of dance in Japan, London/UK, Italy, and the U.S.A. She most recently appeared in the Ash Lawn Opera 2012 production of the Music Man, and in 2011 production of the King and I. Her teachers have included Charles Augins in London and Akiko Kanda in Japan. In the past, Atsuko has attended numerous workshop and master classes. She has most recently completed the Royal Ballet School's Teacher Seminar in 2014. She has taught different forms of dance for many decades and now enjoys teaching ballet, jazz, and modern dance.
Kristina Yowell Pitts (Miss Krissy) is thrilled to be back at BalletSchool after an unexpected 4 year hiatus.  She began her teaching career at Balletschool in 2000 after graduating from Shenandoah University with a BFA in Dance Performance. Krissy has performed all over VA, WVA, MD & PA. She has trained with many renowned teachers in VA, DC, NYC & ME including Frank Hatchett, Luigi, Doug Elkins, Phil Black and Finis Jhung. Krissy is lifetime resident of Albemarle County and has worked with Crutchfield Corporation for 19 years.  In her free time she enjoys attending UVA sporting events, youth soccer games and spending lots of time with her husband Rob, and daughters Grace (12) and Anna (7). Krissy is very exicted to begin her  14th year at BalletSchol and looks forward to sharing her love of dance with her students. Miss Krissy will be teaching Dance Discovery, Pre and Primary Ballet, Hip Hop, tap and her favorites jazz & modern.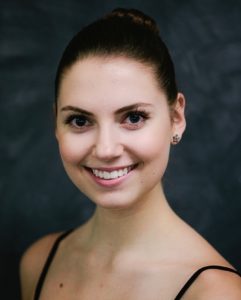 Samantha New (Miss Samantha) grew up in Charleston, IL at the former Jacqueline Bennett Dance Center. In 2008, she received the Scholarships to attend Interlochen Arts Camp. Samantha was asked to attend Interlochen Arts Academy on a Donor's Scholarship where she completed her Junior and Senior years of high school.
Under the direction of Cameron Basden, Wendy Masterson and Nicola Conraths, Samantha performed many roles including La Lionne in Gaîté Parisienne and Princess Florine in Sleeping Beauty. In the summer of 2010, she attended Ballet West's Summer Intensive in Salt Lake City. During her senior year at Interlochen, Samantha choreographed a solo for the senior choreography showcase. The same year, Samantha attended the Regional High School Dance Festival in Norfolk, VA. She was invited to attend Nashville Ballet's Summer Intensive in 2011. Upon completion of the summer intensive, Samantha was asked to become a member of the training program of Nashville Ballet II.
In Nashville, she performed and trained with the main company as well as within her program. One of her performance roles in Nashville was the Prayer Variation of Coppelia. After the year-long experience, Samantha attended Butler University as a Dance Performance major from 2012 to 2013 and transferred to the University of Illinois at Urbana-Champaign in Spring 2014. She graduated in May 2017 with a Bachelors of Arts in Dance at the University of Illinois at Urbana-Champaign and will be a Trainee at Charlottesville Ballet for the 2017-2018 season. Her passions lie in teaching ballet, performing, choreographing, practicing yoga, composing music, and writing poetry. She hopes to instill a passion for the arts in all of her students.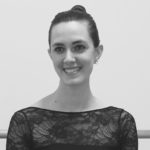 Jean-Marie Bralley ("Miss Jean-Marie") is a native of Charlottesville, VA. She began her formal dance classes locally at the Dance Studio/DanCenter and began training at the School of Richmond Ballet (SRB) at the age of ten. She rose through the ranks of SRB, eventually achieving a two-year traineeship with the professional Richmond Ballet Company while in high school. She was fortunate to be awarded partial and full merit scholarships while at SRB and as a trainee. During this time, she was also blessed to be selected for and participate in American Ballet Theatre's premiere student summer intensive program for two consecutive years in New York City. She has been trained in classical ballet, pointe, partnering, character dance, modern, jazz, and tap, among other genres.
Following high school, she took a hiatus from intensively pursuing dance but continued taking classes and training with Bob Cook at the BalletSchool. She is a recent graduate of Franciscan University of Steubenville where she was a member and a co-captain of the school dance team and where she developed and taught a beginning level classical ballet class through the athletics department. She also has taken classes at Pittsburgh Ballet Theatre's school. She is dancing with Charlottesville Ballet since fall 2016.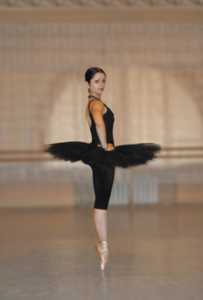 Olga Aru joins the BalletSchool as our instructor for the Summer Intensive program. She is a familiar face as the audition director for the Moscow Ballet for the last 2 years. As a rising star ballerina and ballet pedagogue, Olga is an active guest for various ballet companies along the East coast.
Olga received her degree in ballet and dance pedagogy from the Kiev State Ballet College in Ukraine in 2008. She studied under Varvara Potapova, Honored Artist of Ukraine, and Alla Rubina, Honored Artist of Ukraine and choreographer. She has worked with numerous international dance companies such as Franceconsert in Paris, France, Les Ballet Persans in Sweden, and others. Her leading and soloist roles include Swan Lake, The Nutcracker, Sleeping Beauty, Don Quixote, Night Walpurgis, Snow White and the Seven Dwarfs, Tut Ankh Amon, Turquoise Land, La Femme (modern choreography by Alla Rubina) and Heart of Snow Queen. She is also a member of the CID International Dance Council of UNESCO, which brings together international, national, and local dance organizations from 155 countries. She has also performed with Ballet Incommunicado from Italy, to perform "The Ravaged Face" by Sylvia Plath. A very expressive work, it takes a stand against violence against women. The choreography was created for Olga by Paola Scoppettuolo.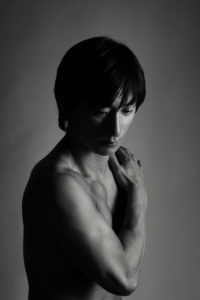 Seyong Kim ("Mr. Seyong") holds an MA in Dance Education from New York University as well as an MFA in Dance from Sung-Kyun-Kwan University in South Korea, and his scholarly research has been published in Korean Society of Dance.
Mr. Kim is a member of AGMA (American Guild of Musical Artists) and ISMETA (International Somatic Movement Education & Therapy), and he is studying CMA (Certified Movement Analyst) program through Laban/Bartenieff Institute of Movement Studies. Also, Mr. Kim is an ABT® Certified Teacher, who has successfully completed the ABT® Teacher Training Intensive in Primary through Level 7 of the American Ballet Theatre's National Training Curriculum. He has taught in New York University, Rutgers University, Peridance Capezio Center, Middlesex County College, Libera University in Italy, New Rochelle Arts High School and Seoul Arts High School. Mr. Kim is currently a Assistant Professor of Dance at Randolph College in Lynchburg, VA.
Seyong Kim was awarded the gold medal in both the Korea Dance Association Competition and Sung-Kyun-Kwan Dance Competition. He danced as a principal in many classical ballets by Marius Petipa, August Bournonville and George Balanchine, and his repertory expanded with contemporary works by Nacho Duato, Paul Taylor, Jodie Gates, Val Caniparoli, Randy James, Kenny Larsons, and Graham Lustig.
Mr. Kim has danced with Metropolitan Opera Ballet in Lincoln Center, Albania Opera Ballet Theatre, Korean National Ballet Theater, Arzid Modern Dance, Terra Firma Dance Theatre, Albany Berkshire Ballet, Staten Island Ballet, Baltimore Ballet, Lustig Dance Theatre, Traverse City Dance Project and Oakland Ballet Company. In addition, his choreographic works have been performed at San Francisco Dance Film Festival, Landes Theater Coburg in Germany, Dance in ITALY Festival, Seoul Fringe Festival, Korea-Japan Dance Festival, Dumbo Dance Festival, Roxey Contemporary Ballet and Exit 12 Dance Company.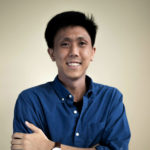 Jason Liu was born as a military brat in Tokyo, Japan.  He began his training in Southern California going to various workshops and joining a collegiate team called Rival School.  He has performed with his team for urban choreography in Hip Hop International, Bridge (NorCal, SoCal) and Maxt Out.  He has also been in multiple hip hop freestyle battles and showcases around California.  He started his teaching  for workshops on college campuses all around Southern California.  Jason's foundation in hip hop are Popping, House, Animation, and Breakdancing.  His main goal is to inspire everyone not only to be able to follow hip hop choreography, but to also let people find their own unique expression through hip hop dancing. See Jason dancing here.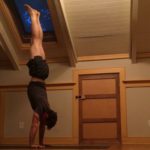 Matt Starnowski; Matt teaches Rocket-inspired classes that respect the traditional Ashtanga practice of using specific movements in a repeatable sequence that are coordinated through Vinyasa. 'Vinyasa' is a movement practice that encourages practitioners to synchronize their breath, posture and attention. Rocket is an approach to the Ashtanga-Vinyasa practice for those who are unable or unwilling to practice Ashtanga-Vinyasa in the traditional "Mysore" style, which involves an un-modifiable and highly athletic sequence, practiced daily, usually in the morning, under the guidance of a single teacher—who ought to be in direct relationship to the teaching facility in Mysore, India. The goal of Matt's class is to facilitate a practice environment for students to develop their own self-practice that is appropriate for their own physical goals. The class is open to all levels, but encourages practice towards advanced postures such as deep backbends, splits, hip openers, floats, and handstands by the breaking down the steps and eventually achieves your own goal. It still maintains the athleticism of traditional Ashtanga-Vinyasa, while offering modifications and variations appropriate to all students. For best results, it's encouraged that students who attend this class maintain a daily practice. Matt received his 200-hr certification from Yoga District in Washington D.C. where he practiced Dharma, Ashtanga, trauma-sensitive and restorative yoga. He also received a 50-hr certification with David Kyle in Rocket Yoga.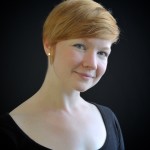 Amanda Liscouski ("Miss Amanda") started her teaching career at Creative Dance Center in her hometown Ashburn, Virginia. She joined the staff at the Balletschool after moving to Charlottesville in 2007.  Amanda is an ABT® Certified Teacher, who has successfully completed the ABT® Teacher Training Intensive in Primary through Level 3 of the ABT National Training Curriculum. Ballet is her first love, and she enjoys teaching other dance forms including Creative Movement, Improvisation, Modern, and Hip Hop.  Amanda teaches enrichment classes at local schools through her small business, Bright Fly Dance.
Sarah Lescault ("Miss Sarah") is in her forth year teaching at Balletschool.  Her goal as a teacher is to develop strong fundamental ballet technique, while inspiring young people to love dance.  Miss Sarah began her dance training at the age of four studying the Royal Academy of Dance syllabus here at Balletschool under Margaret Engle.  She has continued her Ballet studies under Robert Cook and Katherine Hall, as well as attending intensives and workshops.  These include Richmond Ballet sessions taught by Malcolm Burn and summer intensives with Robert Cook.  Miss Sarah has performed in a number of local productions, including numerous roles in the Charlottesville performances of Moscow Ballet's Nutcracker.  In addition to ballet, she has studied ballroom, jazz, and modern dance.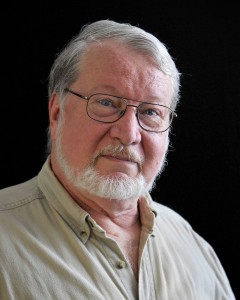 Robert F. Cook ("Mr. Bob") has taught ballet in Charlottesville since 1977 and at The BalletSchool since 2000. Trained by Constance Hardinge, he was a Ford Foundation student at the School of American Ballet. He has performed with Bristol Ballet, Atlanta Ballet, Richmond Ballet, and Fairfax Ballet, among others, and has choreographed most recently for Rockingham Ballet Theater, for the Shenandoah Valley Choreography Festival, and for The Balletschool's winter and spring performances. His full dance resume can be found here.
Employment Opportunities; the BalletSchool is always seeking experienced faculty members in all styles, subjects, and for all age levels. Please email a resume and references. All the candidates will be asked to give a sample class.