INTENSIVE BALLET | SUMMER CLASSES | BALLET CAMPS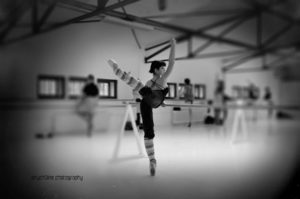 Intensive Ballet 2017 Teen/Adult
 June 12-16 | Monday – Friday: 10:00-3:30 (studio opens at 9:30am)
Tuition: $350 ($325 early registration by May 5) Instructor: Olga Aru
Each day dancers will learn various aspects of ballet including technique, pointe, pas de deux, mime, character work, stage make-up and ballet history. There will be a presentation on Friday at 3:30 for family and friends at our lab theatre.
Please contact director@balletschoolVA.com to determine your level.
Pre-teen | Teen | Adult Ballet Classes (May 30-Aug.25)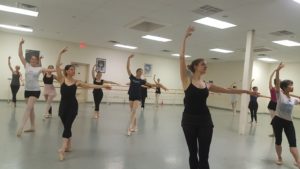 No class on June 22.
Inter/Advanced Ballet:
Tuesday & Thursday 6:30-8:00pm
Beginner/Basic Ballet:
Tuesday & Thursday 5:30-6:30pm
Teen/Adult Jazz/Modern* (July 12-Aug.16)
Wednesday 6:00-7:00pm
Tuition: Single class $19, ($13 with undergraduate & graduate student ID) 6 class card $98, 12 class card $168, (5 class card $65 with undergraduate/graduate student ID)
Ballet for age 3-13*  (July 12-Aug 17)
Age 3-4: Wednesday 4:15-5:00pm
Age 5-7: Thursday 10:00-10:45am
Ballet Youth: Mon, Tue, Wed and/or Th 1:00-2:00pm
Hip Hop/Jazz Youth* (July12-Aug 16)
Wednesday 5:00-6:00pm
Jazz/Tap Youth* (July 13-Aug 17)
Thursday 10:45-11:45am
Tuition for 45 minutes class: $90 for 6 class or Drop-in single class $18.
Tuition for 1hour class: $95 for 6 class or Drop-in single class $19.
---

DOWNLOAD THE PDF | REGISTER HERE
 Ages: 3-9 | Monday – Friday | 9am-12pm (There is also a 4 days/week option)
Ages: 9+ | Monday – Friday | 9am-3pm (Friday finish at 12pm)
Tuition: $165/week  ($155 early registration=1 month before the camp starting date.  $140 for 4 days/week option)
July10-14 Sleeping Beauty | July 17-21 Cinderella  | July24-28 Alice in Wonderland  
July 31-August 4 Nutcracker  | August 7-11 Swan Lake  | August 14-18 Coppélia
Each week we will learn a Ballet of the Week, read stories, play games, and do arts & crafts. There will also be a performance every Friday at 11:30am for family and friends at our new lab theatre! Students are grouped generally according to age. Afternoon choreograph and technique class for age 9+.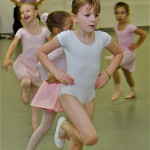 WHAT TO BRING: Each child should bring a beach towel and a small, healthy snack (lunch for age 10+) & drink.
WHAT TO WEAR: Girls: Plain colored leotard, pink or white ankle socks or tights, with real pink ballet shoes. Hair should be secured away from the face and neck, preferably in a bun. Boys: Plain white fitted tee, black or navy bike shorts, white ankle socks and real white ballet shoes.